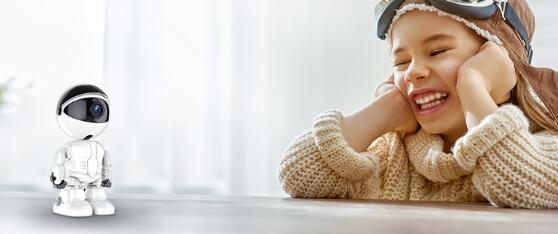 Nowadays, many products have their own unique image. Today, topwlltech introduces a light-type security camera(Überwachungskamera). This product attracts a lot of users in Europe and America with its own advantages. The unique shape makes it placed in the room. The time is not abrupt, and the installation method is simple and convenient.

360°panoramic monitoring of the bulb camera allows you to fully view all situations, day or night, one-touch remote two-way voice intercom, family living together in different places, and even use as a doorbell!
If you go out often, do you think these things will happen at home! The old man is sick at home, do you know? Traveling often, worrying about family members encountering thieves, worrying about the safety of parents and children, and not being able to travel with confidence. If you want to work overtime and want to see the situation at home, you must wait until after work. Do you feel powerless? Do you know that the babysitter is taking care of your baby? Be alert and always provide you with guards, abnormal situations, and discover them immediately!
And the most important thing is that when the light bulb camera works, there is no red dot of the ordinary camera. Under the illumination of the light, the camera does not exist at all. Just like an ordinary light bulb, it has good camouflage, and The lampshade is doubled with hidden and has a good protection effect. It does not need to be charged, and can be powered directly through the base, which is very convenient!
This bulb camera is very useful for both the invasion of strangers at home and the care of the elderly and children. However, security cameras should be used to protect personal privacy.