The proper installation of security cameras in European countries involves many factors. Security cameras are widely used in industrial, military, and civilian applications. Today, we will narrow down its scope and only discuss the choice of home security cameras.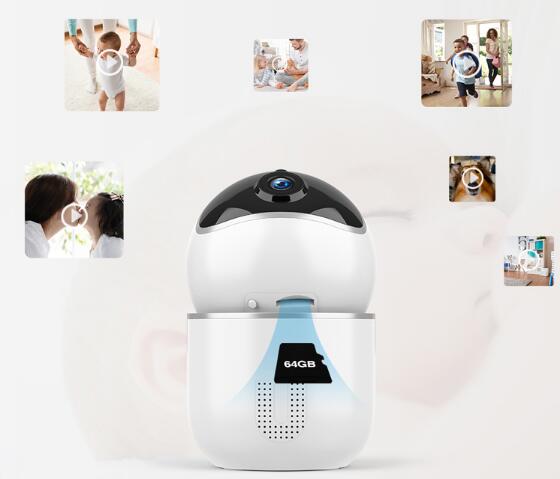 1 indoor or outdoor
To choose a security camera, you need to consider where to install the security camera (Überwachungskamera). Normally, indoor security cameras are suitable for indoor video surveillance, so these cameras are small in size, beautiful in design, and easy to integrate into your home décor. For outdoor monitoring, you must use an outdoor camera because it has a weatherproof (waterproof) design to protect against rain, dust, and more. Outdoor cameras can also be installed indoors, but because almost outdoor security cameras are designed to be too professional, it makes it too unexpected in your home.
2 Do it yourself or professionally
Do you want to install your own security camera? If you plan to install the camera yourself, the WiFi wireless camera is your ideal product, such as AI03 and AI04 series. The second option is the PoE IP Security Camera. WiFi means that users can install cameras anywhere within the wireless WiFi coverage. There is no wired connection, just connect the power supply, your security camera will start working, but it is limited to the short distance of WiFi, and the distance is much shorter when the environment is obstacled. The advantage of PoE is that the camera data transmission and power transmission are both networked. Note, however, that you need to use a PoE injector that provides power to the PoE IP camera (DC12V).
In summary, the WiFi camera is suitable for short distances and PoE is suitable for medium distance. The WiFi camera is very easy to install and install the product yourself. Wired connections are the most reliable way to transmit video signals.
3 price, cheap or expensive
Obviously, if you don't count the cost, then I want to choose an expensive security camera, which has a famous brand name. High prices mean high quality and high service, which is usually correct. For security cameras, with the rapid development of digital technology, Topwelltech suppliers are also capable of producing high quality and good products. In general, cheap security cameras are not much different from expensive security cameras. If you want to buy a cheap security camera, you can follow these tips:
1. Compare hardware performance such as resolution, viewing angle, video storage, intelligent video analysis, and more.
2. Before purchasing the product, download the software to check its web interface and App UI design.
3. If possible, ask for a demo.
4. Consider warranty and after-sales service.
5. Do you want to record a video?
Almost all security cameras (Überwachungskamera) allow users to save videos. It can usually be stored on the SD card local to the camera, or stored in the cloud. Almost all products have two functions. The SD card is easily damaged, and the cloud can be viewed on your mobile phone whenever and wherever you are. Cloud storage is recommended. You only need to pay a little fee each month to meet.
As for why you choose topwelltech, because we have enough confidence in the products, there are also our cooperation customers in Europe, service and price can be referenced.