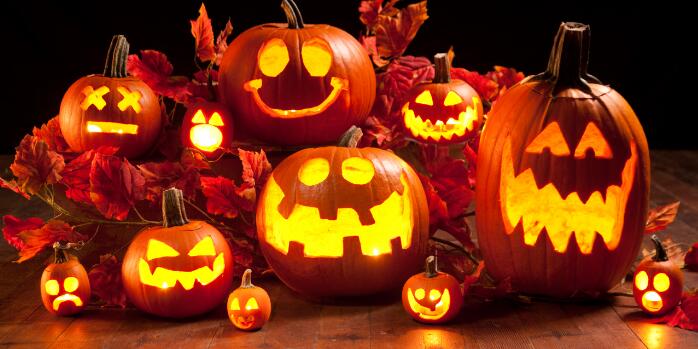 According to the latest survey, Halloween has become the most popular holiday for young people after Christmas and Valentine's Day. Nearly 80% of families are willing to participate in Halloween-related activities with their children. When attending these holiday gatherings, if you don't have pumpkin lanterns or ghost costumes, you can have the following smart hardware, which can bring a different festive atmosphere.
Smart watch: service becomes practical table display personality

Download the Halloween theme on your mobile phone, the wallpaper is already behind, and the small movements and small accessories on your wrist are more likely to attract attention. Especially nowadays, smart bracelets and smart watches have become common equipment in life. With the emergence of novel functions such as smart watch sphygmomanometers (スマートウォッチ 血圧), it has become a good choice to show personality and decorate the festive atmosphere.

Compared to smart bracelets, smart watches have screen support, and DIY has more ways. At the same time, in addition to the expensive Apple Watch, the affordable premium watches are also emerging, and users have many choices. For example, topwelltech, which exports goods to various countries, is committed to making cost-effective smart watches and smart phones. It is equipped with IOS and Android compatible systems, and is suitable for WeChat and Facebook. It has practical functions such as motion monitoring, weather tracking, sleep tracking, maps, and positioning. Localized service, good looks and easy-to-use operations are well received, and a rich dial is available. At the party, change to the traditional black or orange dial of Halloween, and the style changes perfectly in life and work.
If you have Halloween posters, masks, pumpkin lights, ornaments and other props, it is still difficult to have an immersive feeling. The VR (Virtual Reality) and AR (Augmented Reality) technologies that are advancing by leaps and bounds are breaking the limits of geography and culture, and you can feel the true Halloween atmosphere no matter where you are.
Halloween is a grand festival, but everyone in the smart age can enjoy the festive atmosphere and be happy. For ordinary users, most of the virtual reality devices that were launched in 2019 are a bit far away, but the smart watches represented by the domestic and international, the hardware peripherals and the system represented by the local language provide users with personalized choices, which are highly practical. Without losing fun, children's smart watches can improve the safety index and also enable home calls will be a good choice.