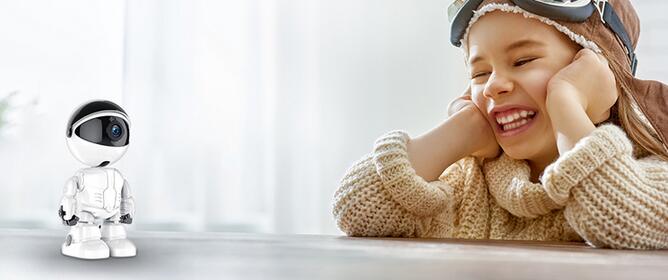 In Europe and Germany, safety issues are highly valued. Many people pay more attention to the hidden dangers of children. Using security cameras (Überwachungskamera) allows him to sleep in a small room independently. This will foster his independence and will not affect his normal life. Of course, there are also considerations for monitoring the behavior of the babysitter during the day and the function of theft prevention. Nowadays, there is a general use of wireless cameras at home, so Topwelltech's main analysis is the main point of wireless cameras.
There are some performance factors to consider when buying a wireless camera:
1. Clarity: This is very important. If you can't figure it out, it won't work even if you have more functions. It should be noted that there is no direct relationship between pixel and resolution, but now the 1080P AI04 implementation is completely ok.
2, stability: This involves a lot of things, including long-term operation does not crash, do not drop the line, do not pick the card, the picture is not distorted.
3, speed: Wireless camera and wireless router directly communicate, so the speed of the wireless network supported by the camera itself is very important, otherwise it is easy to appear video jam.
4, infrared night vision: This function is very practical, because the ordinary camera can not work normally at night, MQ11 added infrared function, even the dark night can clearly see the picture, just black and white pictures.
5, dynamic video: usually few people or animals in the family have been active, if the camera sleeps during this time, when the moving object enters the picture or there is sound, it will trigger the shooting, which will greatly reduce the video of the shooting Volume, reducing the pressure on the wireless camera () storage device space.
Nowadays, the market for wireless security cameras is getting bigger and bigger. In addition to traditional security and network vendors, some Internet vendors have joined in. Functional aspects have always been the highlight of these products. But the hardware is to find other manufacturers, so the quality is uneven. It is important to find the right manufacturer, both in terms of price and quality. A good product can help the business to open the market smoothly, Topwelltech AI04 This security camera (Überwachungskamera) cute appearance is also the family's just need.