Topwelltech Smart Fingerprint Lock P3
Column:Industry News
Time:2019-08-11
This smart biometric lock allows you to unlock in less than 0.5 seconds without the need for a key, password or smartphone. Your finger is the key.
Independent smart fingerprint locks have no buttons and your fingers are key.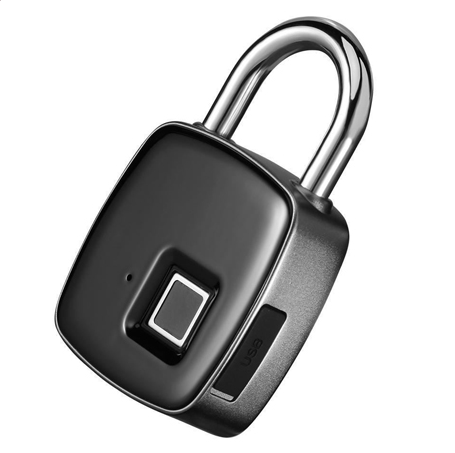 Overview
This smart biometric lock allows you to unlock in less than 0.5 seconds without the need for a key, password or smartphone. Your finger is the key. Weatherproof, suitable for travel and outdoor adventures to resist information leakage and fake fingerprint attacks to store 10 sets of fingerprints; share locks with family and friends 360° fingerprint recognition up to 380 kg to protect your luggage, suitcases, suitcases, cabinets, bicycles , doors and other items
Millions of people lose their luggage each year due to the low quality of the bag locks. At FLIPILOCK, we take this as an inspiration and spare no effort to develop real solutions. We have spent countless hours researching and evaluating hundreds of traditional locks and smart locks to find the best design. Our answer lies in the ultimate user-friendly features and security mechanisms: advanced fingerprint sensor locks. Its high-speed CPU guarantees user convenience; research-inspired design provides the pinnacle of security.
The P3 is a lightweight, multi-function fingerprint smart biometric lock. Its portability makes it the perfect choice for anything! Use it on front doors, backpacks, suitcases, bicycles, etc. Enjoy your peace of mind by knowing that your items are safe.
Compared to traditional locks, Bluetooth smart locks and regular fingerprint locks, the P3 is safer and more convenient because it is truly keyless. Competitors have various drawbacks: traditional locks have a lost key Bluetooth and password locks can be hacked, while ordinary fingerprint locks have sensors that are easily spoofed.
P3 is designed to protect your belongings. Physical keys and combined code are redundant. The mechanism is superior to the simple matching and unlocking mechanism of ordinary locks, as it is only allowed to access through your unique fingerprint.
By using a spring coil, it not only locks many suitcases, it also saves space.
Unlike the Bluetooth Smart Lock running on a Bluetooth connection, the P3 is operated by a separate AI, greatly reducing the possibility of information leakage.
P3 has an advanced fingerprint sensor that can read fingerprints in 360 degrees. Up to 10 fingerprints can be registered in the lock so you can share it with friends and family.
For devices that require durability, battery strength is paramount. The P3 lock uses a 260mAh internal battery, which consumes very little energy (0.5μm) and can be used for one year (unlock/lock action more than 5000 times), and can be used for two years on a single charge.
Whenever we go out for exercise, fitness, swimming, etc., we all have to carry traditional keys - this brings you a lot of inconvenience. But now, using fingerprint-sensing locks makes life easier. It protects our personal belongings and privacy, and the keys are at our fingertips, and it has never been so convenient to open the locks. So catch the time to update the locks in your markets in 2019 .